Original Hand painted Portraits Pencil Sketches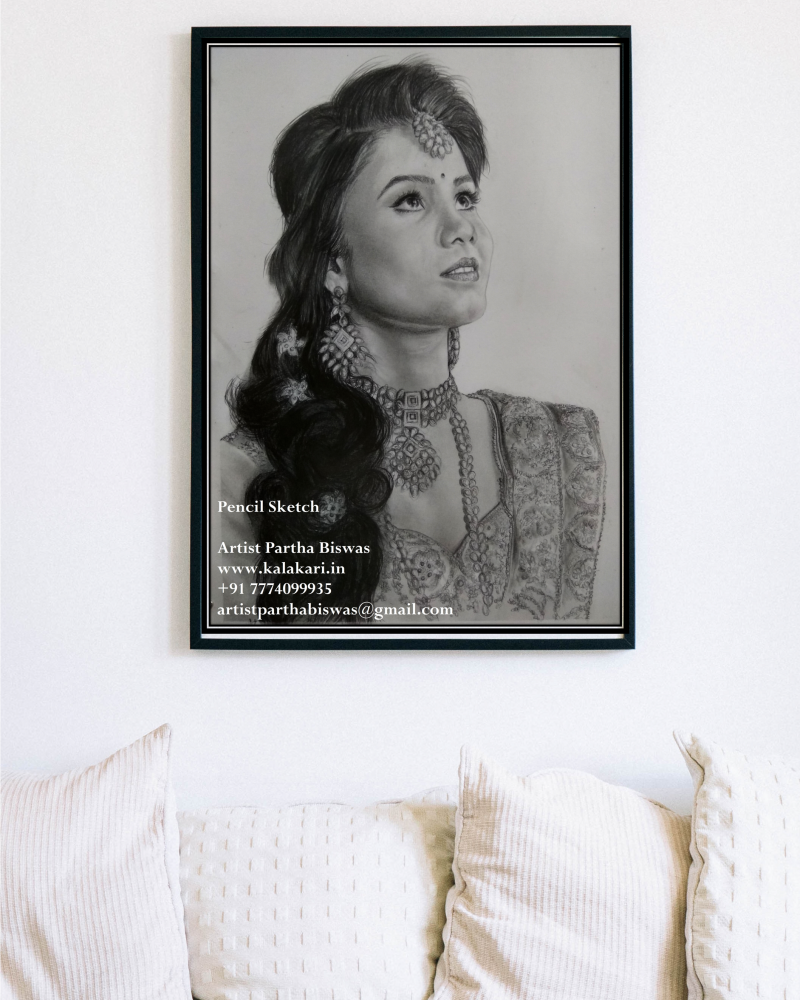 Gift a pencil portrait drawing that lasts for age

s


Custom pencil portrait drawing is an unusual gift. Hand drawn pencil sketch gives your photo an amazing artistic feel and elegant look. A pencil portrait drawing is a thoughtful gift and it expresses the receiver that how much you care them. A pencil sketch is a gift that delights your dear one for the life time.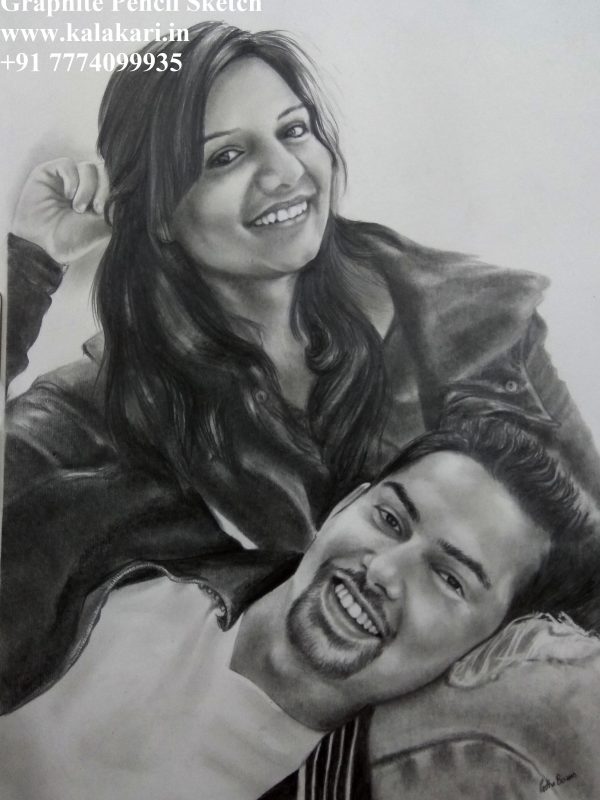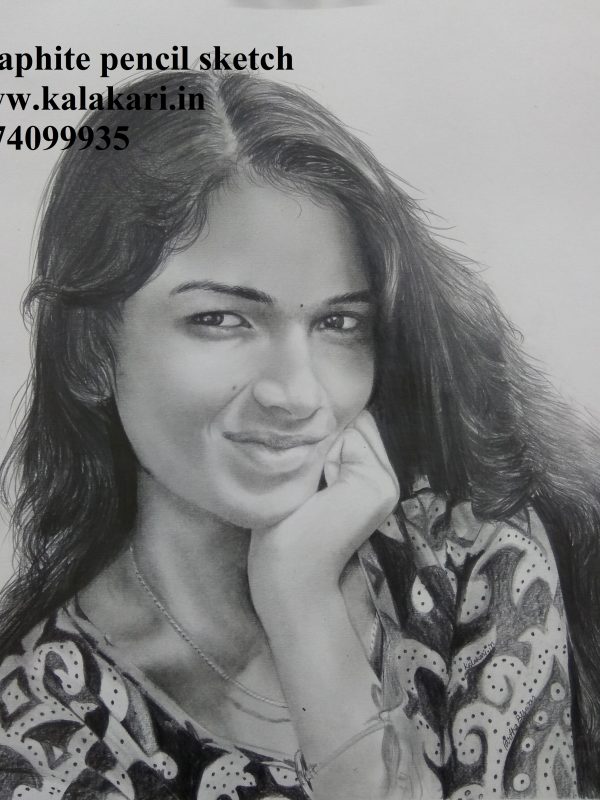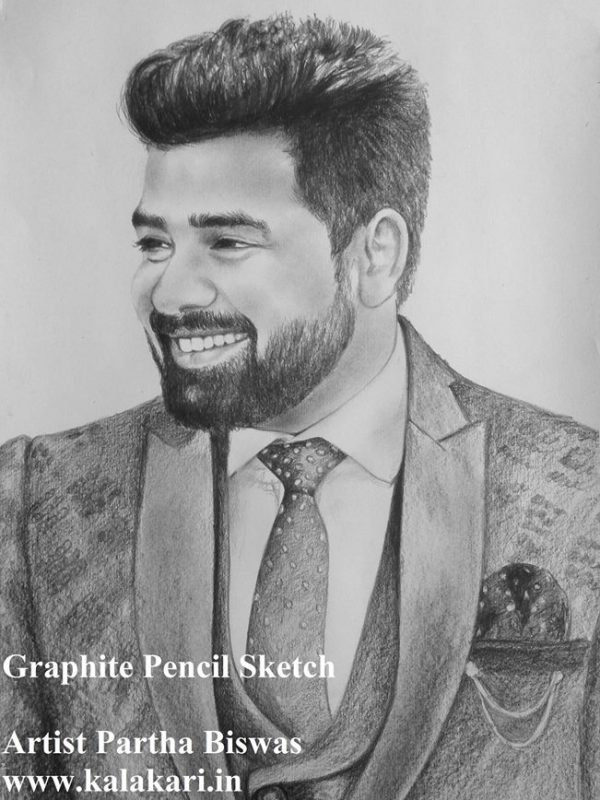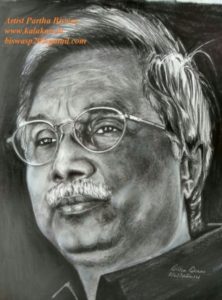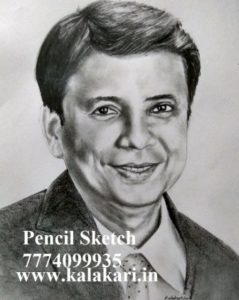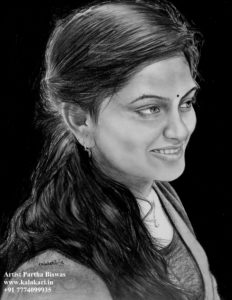 Custom Pencil sketch portrait- Personalised gift
Graphite Pencil sketch Gift handmade sketch pencil portrait
Hand painted portraits, pencil sketches by a great portrait artist in Pune, Mumbai, India. Turn your favorite photo memories into a realistic handmade pencil sketch. Handmade pencil sketches are amazing gifts for birthday, marriage and any anniversary. Portrait paintings are personalized gifts which create an eternal impression in your loved ones heart. Original handmade art is a unique gift.
Partha Biswas is a specialized artist in portrait pencil drawing. He creates 100% original hand drawn sketches and paintings at affordable cost. Order for your portrait drawing, custom pet portrait now. Get a masterpiece of your art from our experienced and the best artist in India.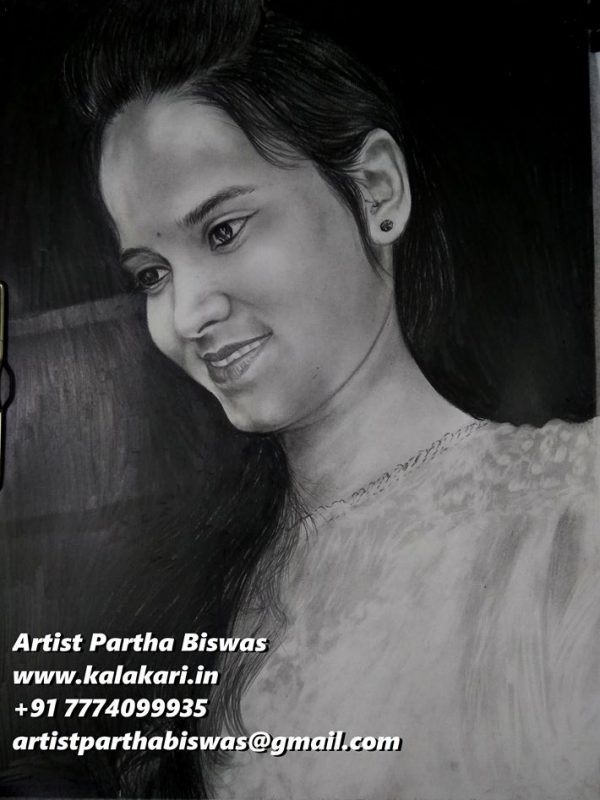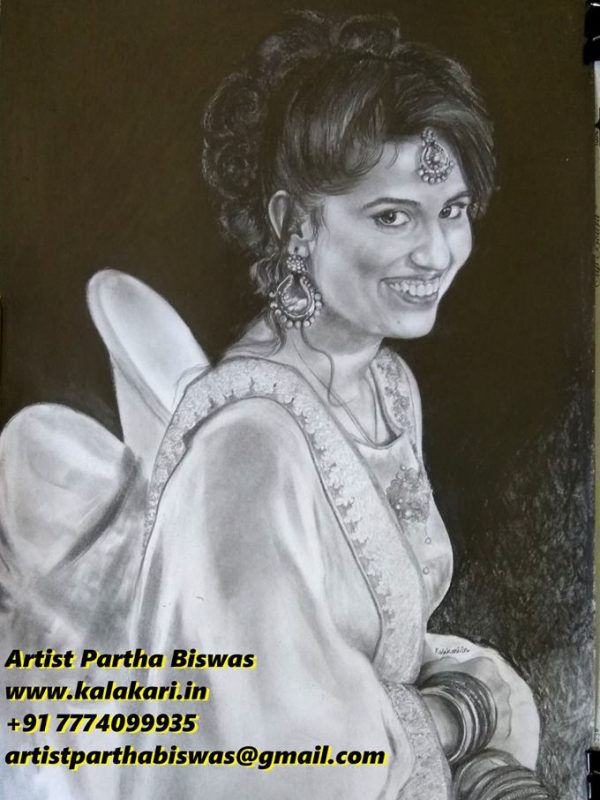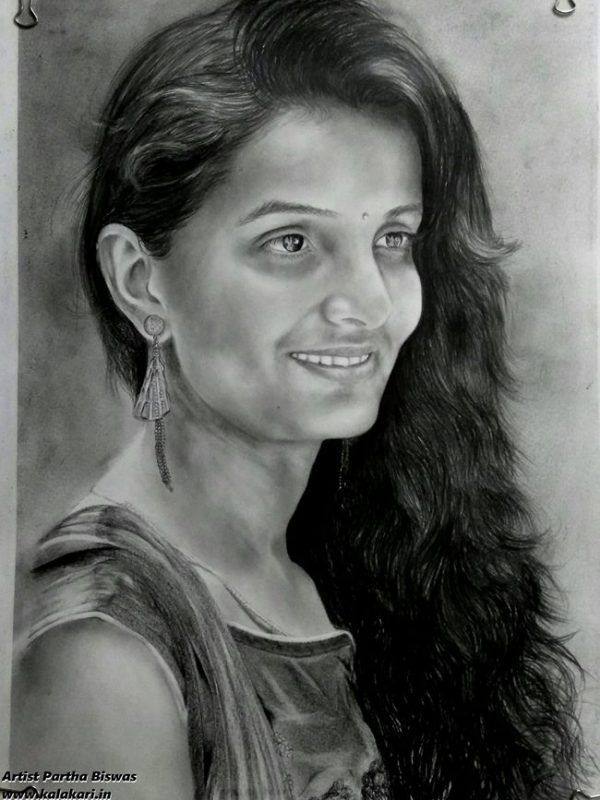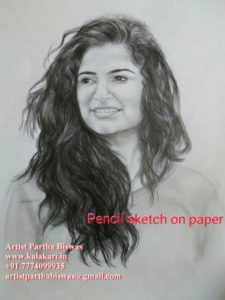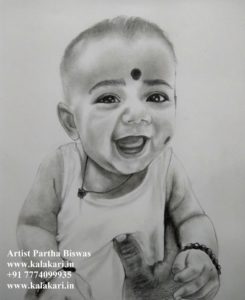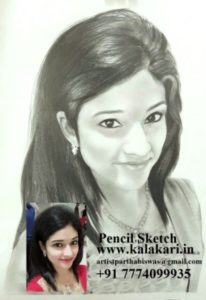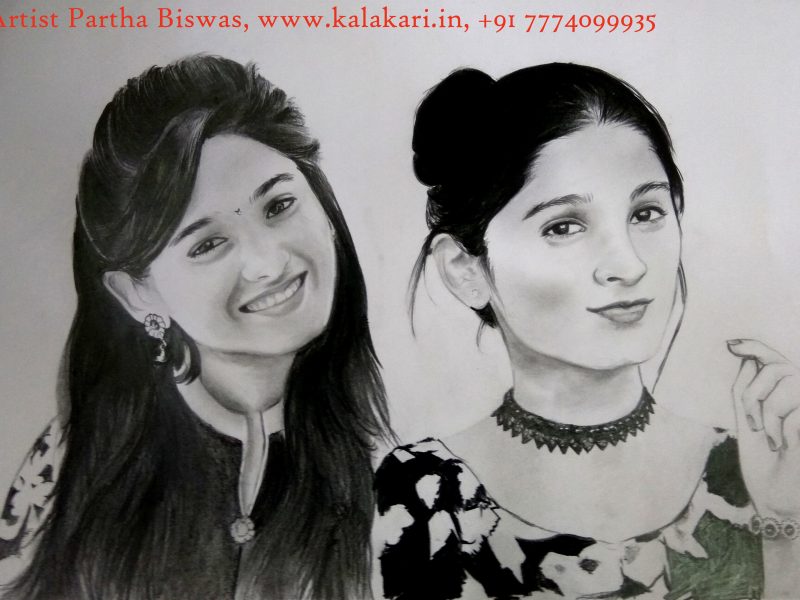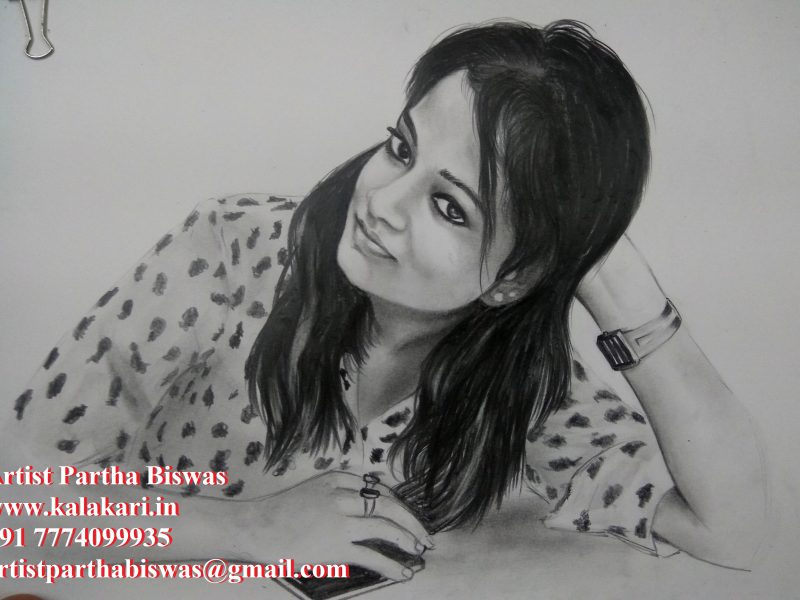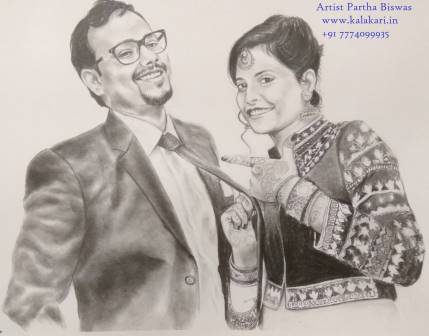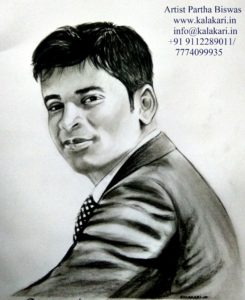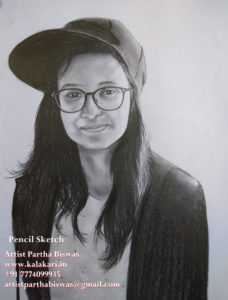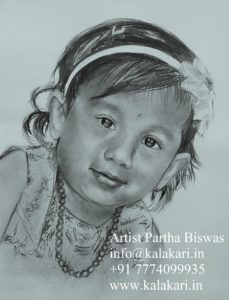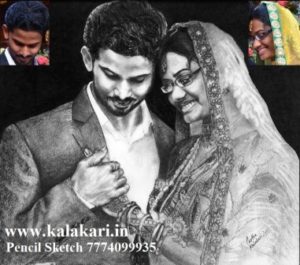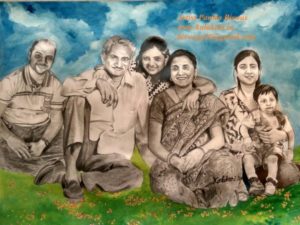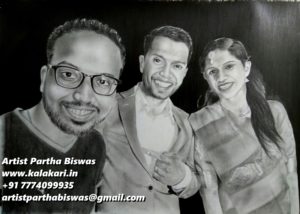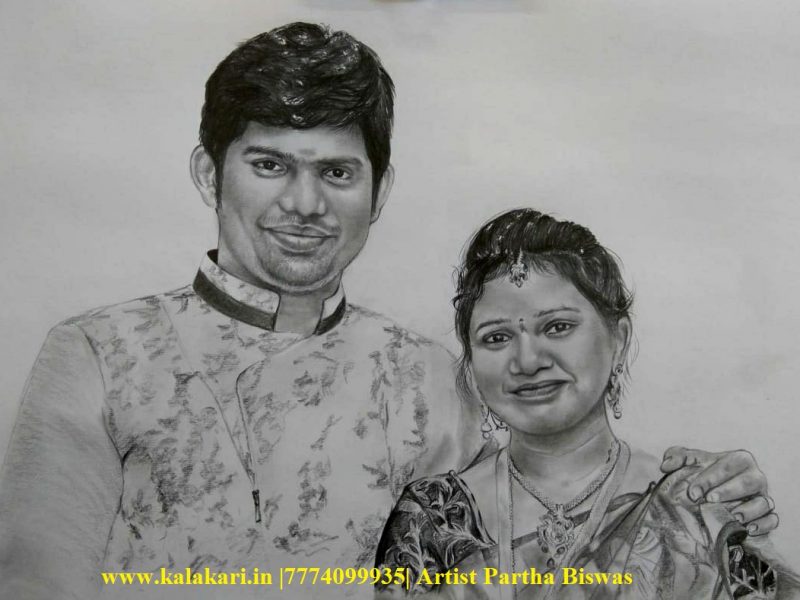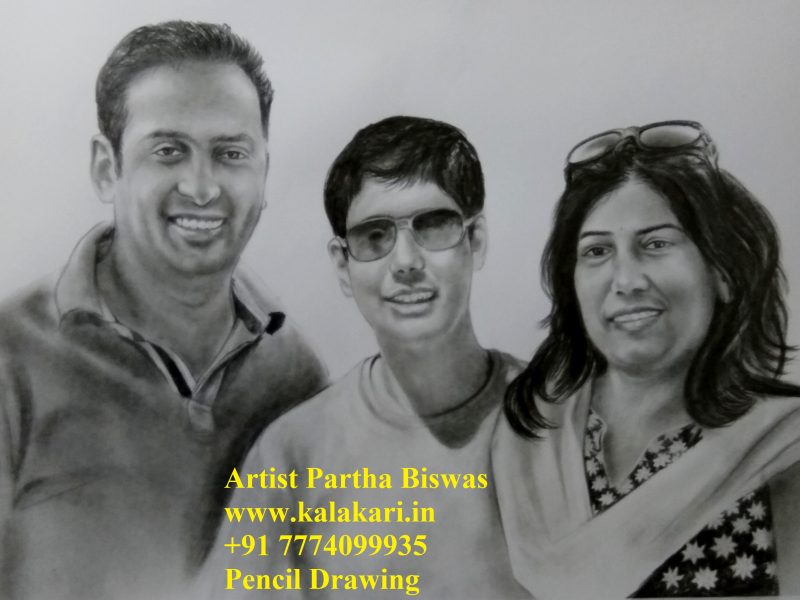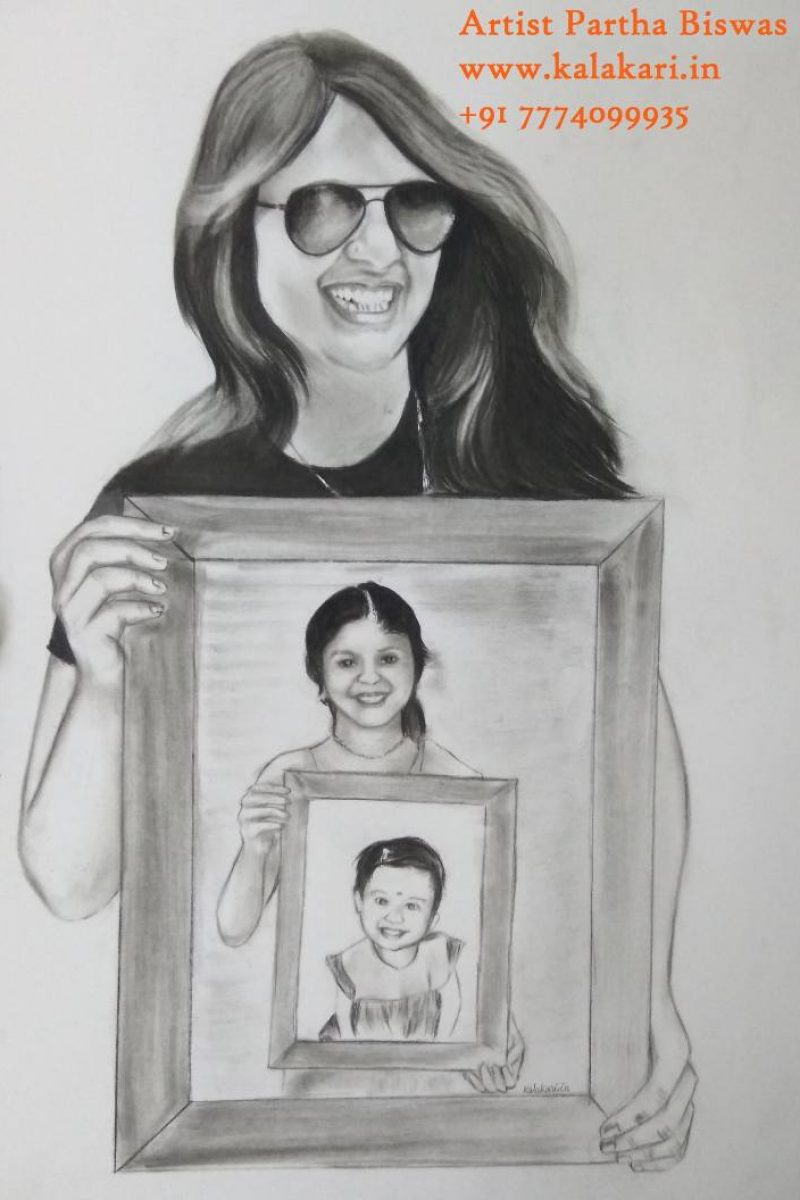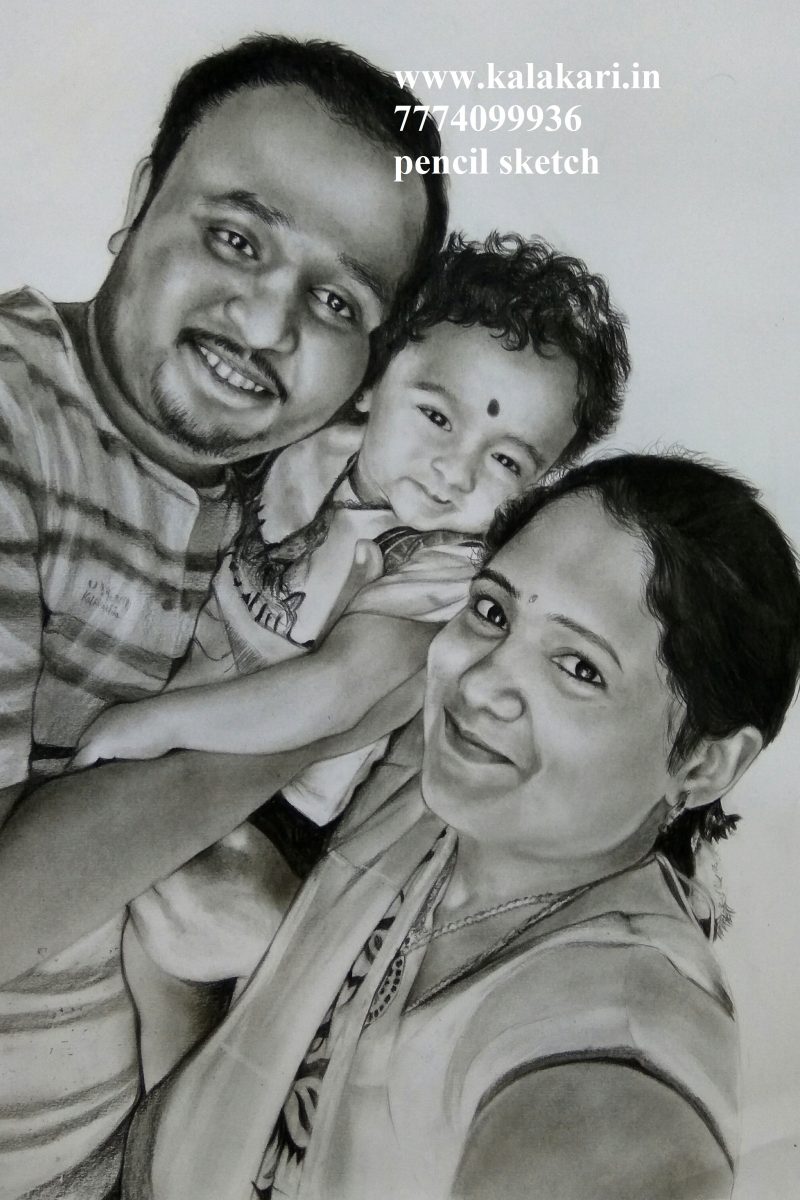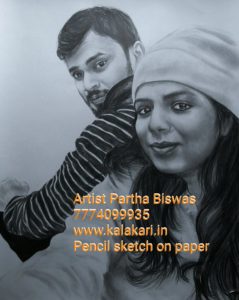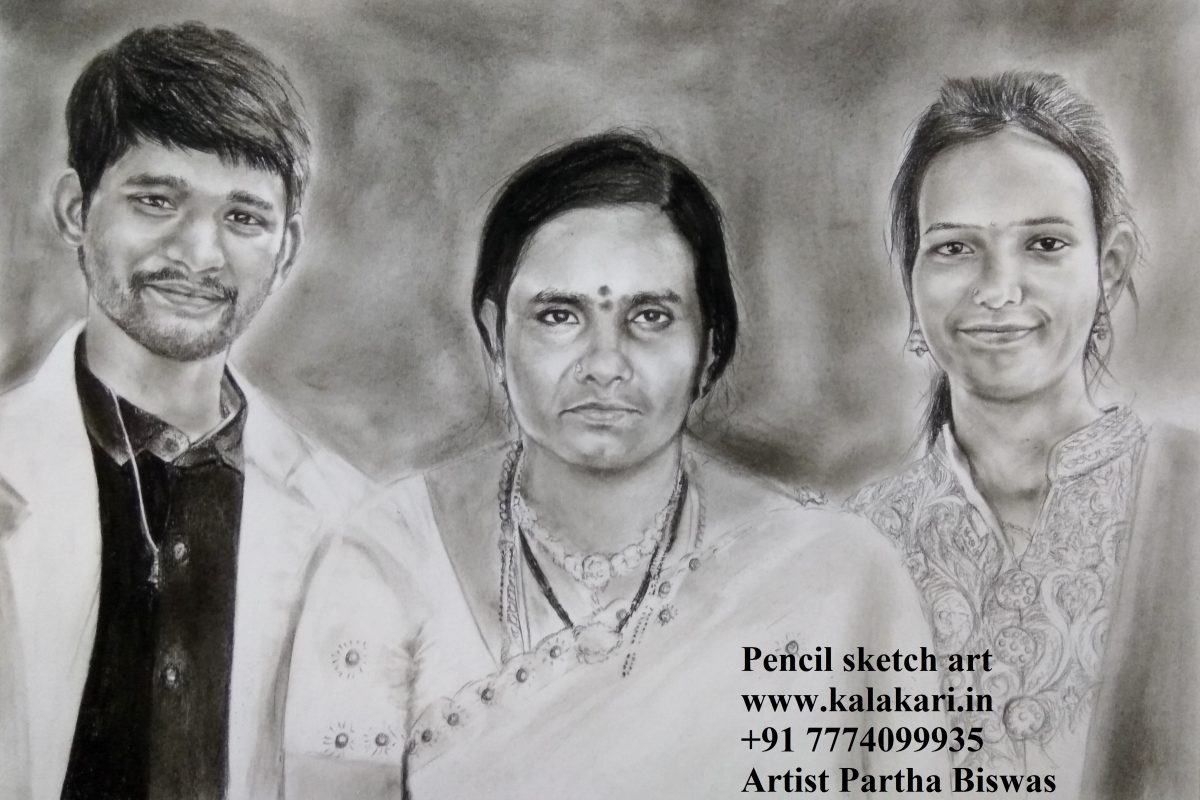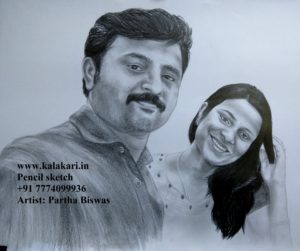 First the pencil drawing is executed by an enclosed wood cave which is composed of graphite. They have tried this method with an intention to create a sketch. As a result, this graphite pencil became usual in drawing because of its easiness in producing black and gray linear strokes. This graphite pencil is used by medieval and renaissance artists to make sketches.

Although very less artists used to make sketches and drawings with pencils in those centuries, gradually it got increased. In 18th century a modern graphite pencil was produced, where it is fitted with graphite in a wooden cylinder. By 20th century, graphite pencil became common media to produce sketches and make portrait. 
Personal drawing is about capturing the essence of the person but not about drawing likeness. Artists make the sketch and portray it with their inner skill. Because of this reason handmade sketches are unique.
Types of sketches and sketching techniques
There are three types of sketches:
Croquis
Croquis method reminds the artist of some person or object in order to remember it permanently. It's fast sketch making using lines.


Pochade
Pochade is a rapid sketching method to capture the scenery or mood in color medium.
Portrait
Portrait method is used in portrait sketching art where it captures the essence and character of sitter or object.