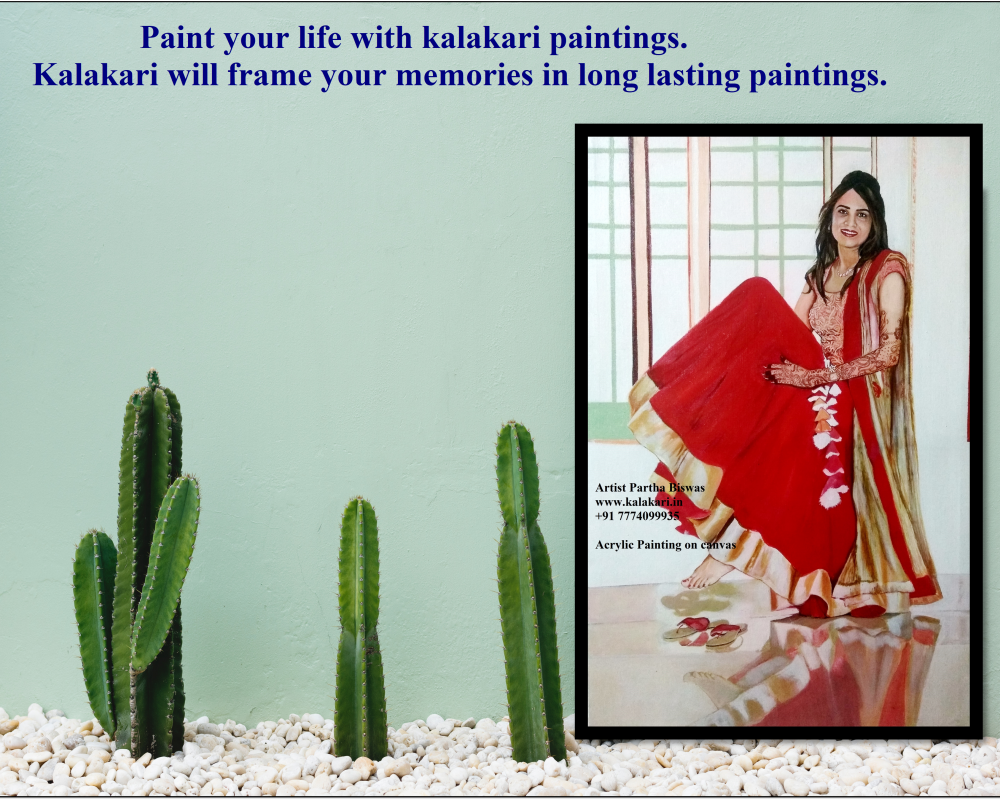 Don't waite more to present the greatest gift to your partner. A hand painted portrait is the truely precious gift, that makes your dear happier than ever.
we value your money and give 100 fold multiplying result to it.
We always strive to give the best of every painting and that's make us happy when our customers say, they are fully satisfied.
There will be a great astonishment and wonder when you present a hand painted portrait painting of a favourite photo, of your partner with you.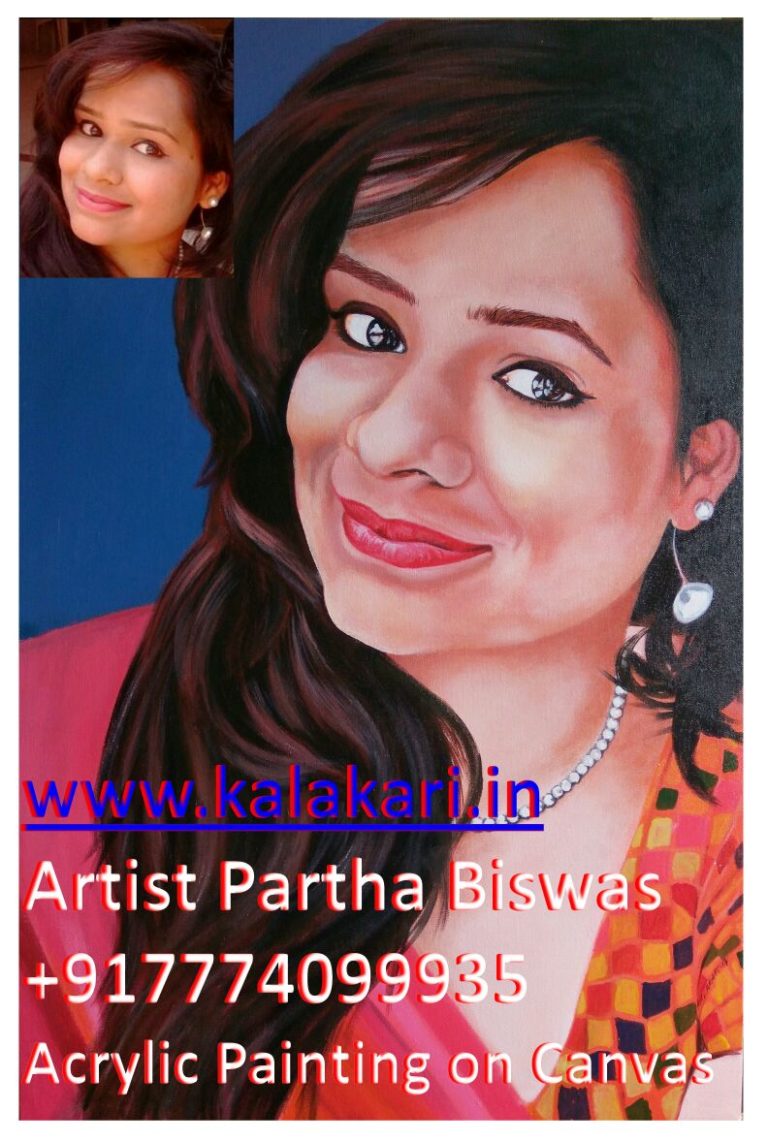 photo to acrylic painting on canvas - 24" x 34"
A painting expresses each smile and each word that is spoken from your heart.
Acrylic Painting on Canvas

Handmade acrylic painting is the best and a personalized gift.  Turn your beloved ones photo to an amazing handmade acrylic painting. Mesmerize them with the realistic and beautiful painting created by our Artist. Explore our paintings here in our online art gallery and choose the best choice of your interest whether it's a painting or a portrait.
Kalakari.in is, the world's best handmade paintings platform. Especially for art lovers and art enthusiasts. People can buy and order for their painting from any part of India and world. Partha Biswas is a unique and the best artist in pune and India. He is specialized in portrait and acrylic painting portrait art.