Personalized drawing gifts


Personalized drawing gift is the best option that you have to gift to someone you care about. Getting a favorite photo converted to a hand drawn sketch is a lifetime reminder of a special moment that they spent. What great gift someone can give than a reminder of those special moments that helped define their character. When you present a customized charcoal drawing of a photo and get it framed, it gives a pleasure to your dear ones.
Custom hand drawn charcoal drawing framed in a wooden frame - 16" x 24"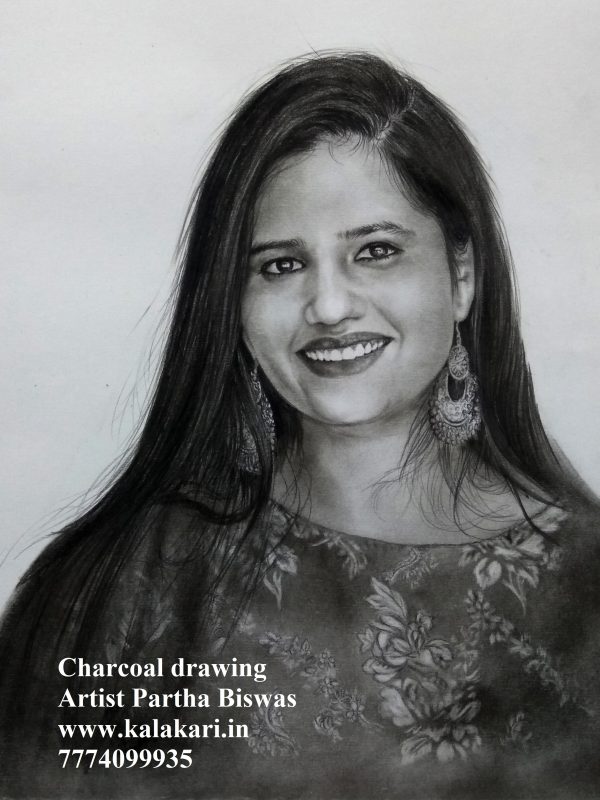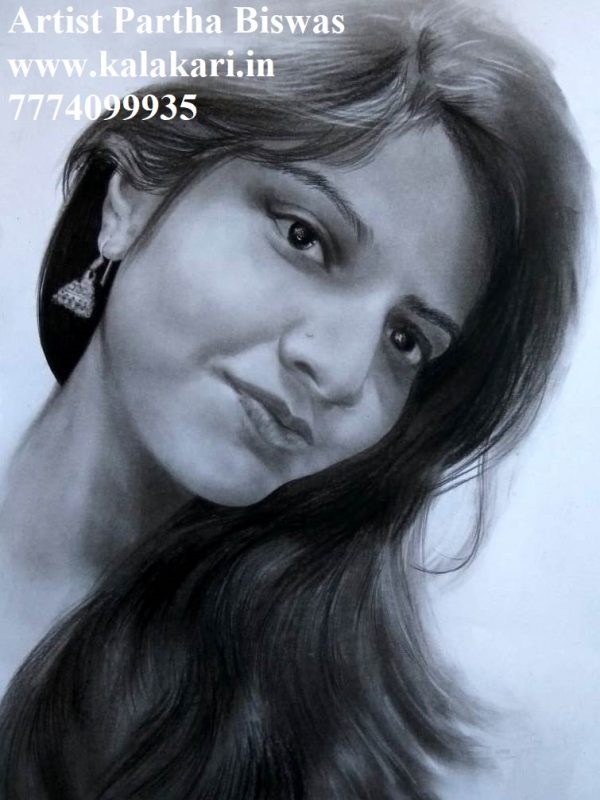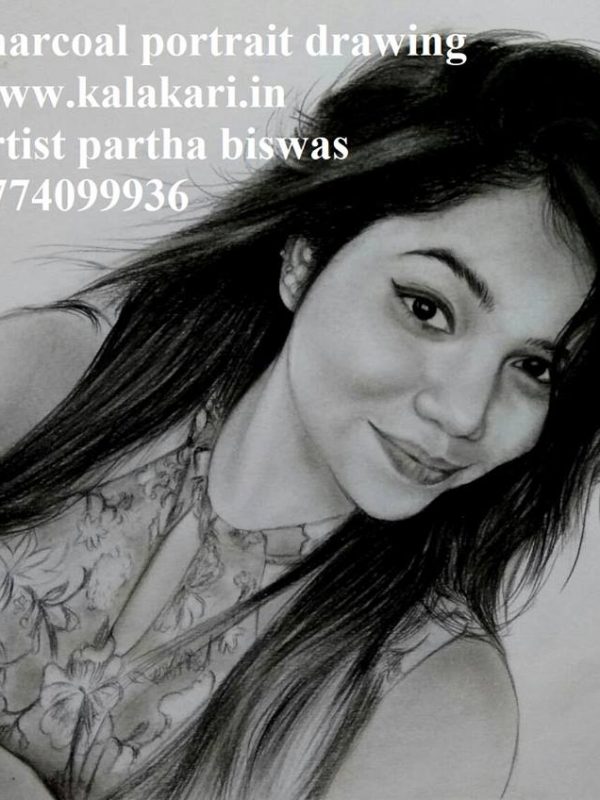 Gift custom handmade portrait - By best portrait artist in pune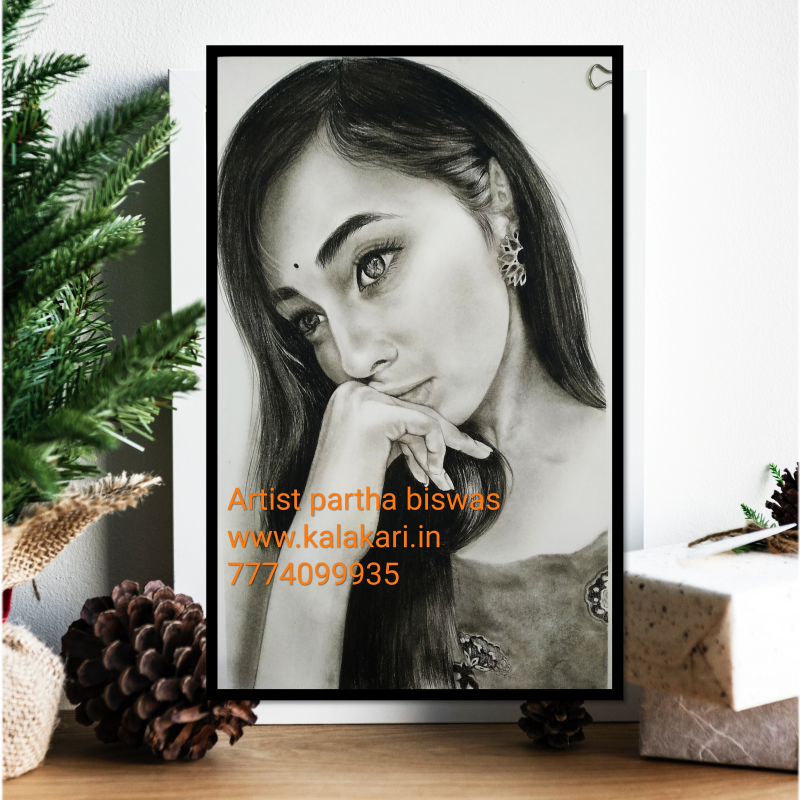 Charcoal drawing gives such a nice high contrast and expressive. If we talk about black and white contrast sketch, charcoal is best because of its rich velvety darkness. Portrait sketch made in charcoal medium is so amazing. It will be an amazing personalized gift. A portrait made in charcoal depicts the person's real feeling and expressions. It captures the human face, unique features and emotions incredibly beautiful. Hand drawn charcoal portrait is an appropriate and perfect gift for someone you love.
Charcoal sketch looks simple and fabulous in its black and white combination
Get your dearest ones photo converted to a charcoal drawing. Charcoal sketch drawn by our professional artist is a uniquely customized gift.  Indeed, Kalakari.in is the one stop place to order a handmade sketch in India. Adorn your empty wall with beautifully hand drawn and also a personalized sketch gift.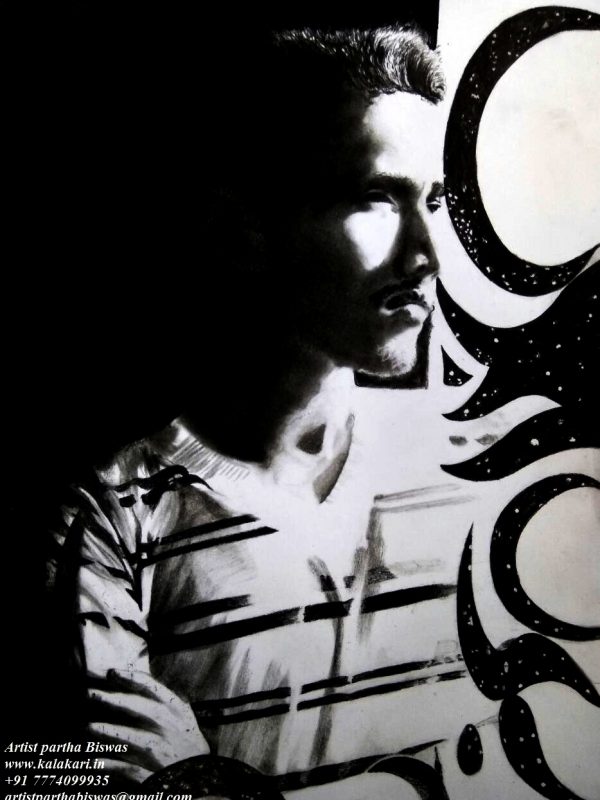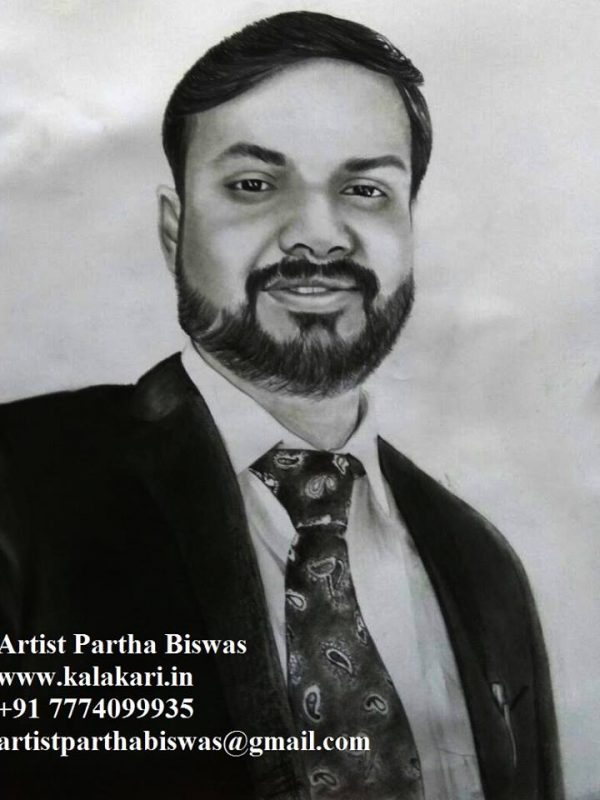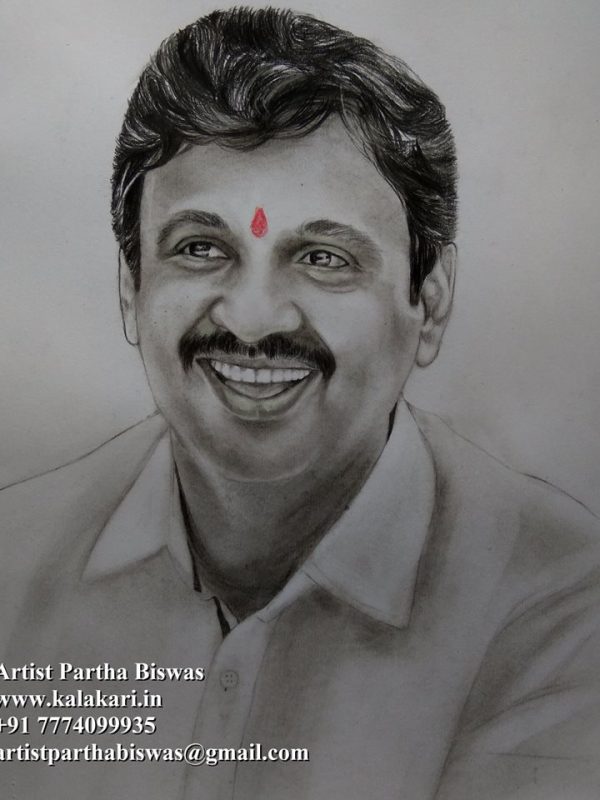 How it will be like giving a sketch as gift?
Of course, they love your idea!
Current trend in presenting a personalized gift is a handmade portrait. Portraits are astounding gifts which everyone loves.  Pick favorite photo of someone you love and turn it into a beautiful portrait sketch. Surprise them at their door steps. They not only get impress with it but also love it and feel so happy. Moreover it will be a life time memory, which reminds the person about you, whenever they see it.
If you are confused about which type of sketch  and painting type to choose, feel free to ask us. You can tell us the details like size and scenario or share us the image. Accordingly we can help you.
Although I suggest Oil painting mostly: Every sketch and painting medium has its own style and beauty.
Handmade Charcoal Portrait Sketches
Black and white portrait painting and Sketch with charcoal. Turn your photo into handmade charcoal portrait paintings and sketches. Another key point is that artist Partha Biswas is specialized in portraits, also a professional in charcoal drawing. Handmade paintings are memorable gifts for birthday, anniversaries and any occasions. Experience the glimpse of our realistic and modern artwork at our art gallery. Markedly, We the best portrait online art gallery in Mumbai, India. Kalakari.in provide purely handmade paintings, including with the best quality and at affordable cost to everyone. Order for your Masterpiece now.
If you are looking for a best charcoal portrait artist in pune, you are at the right place. Kalakari.in is in the first place in portrait sketch maker in pune. Not only in making charcoal sketch but also in many different categories of paintings. At the present time, people don't get time to sit for their live portrait. With this in mind, we made it easy for you to get your portrait painting done from photos, from anywhere. Partha Biswas is a portrait artist in pune based. But provide the painting and sketching service in Indian and worldwide. You can place your sketch order online. Partha Biswas is a best sketch artist in pune, unique portrait sketch artist in Mumbai and well experienced artist in India.
Taking selfie became as important as eating food in current life. Every one love to take photos and capture the moments of their day to day life.
It will be an amazing idea to turn your photograph to charcoal sketch by a charcoal sketch artist. Sketch from photo is a brilliant option to save your fleeting photo memories taken with love.